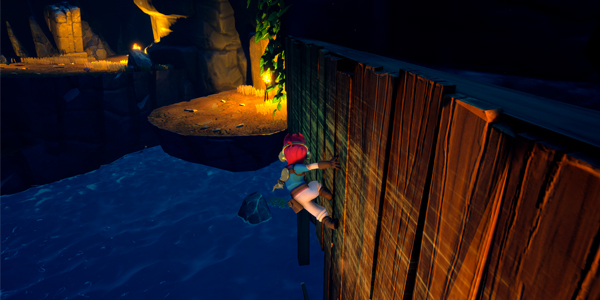 Presentato nella giornata di ieri, A Knight's Quest è il nuovissimo titolo pubblicato dai ragazzi di Curve Digital che sarà disponibile nel corso del prossimo autunno.
Il gioco è attualmente in lavorazione per Nintendo Switch, PC, PlayStation 4 e Xbox One il nostro protagonista dovrà farsi strada tra diversi nemici all'interno di un'epica avventura per scoprire l'origine di una catena di eventi che stanno mettendo in pericolo il mondo.
Dispatching enemies with a stylish thrust of the sword, rail-grinding across huge chasms high above tumbling waterfalls, wall-running over perilous traps or solving puzzles by controlling the elements – it's all in a day's work for Rusty, videogaming's newest hero who'll be making his debut in A Knight's Quest, an epic adventure heading to PC, PlayStation 4, Xbox One and Nintendo Switch this Fall.

Daring, debonair, and just a little bit daft, Rusty is a kind-hearted, but clumsy adventurer who accidentally starts a chain of events which threaten to destroy his world. In order to right his wrong, he'll need to solve mind-bending conundrums, fight challenging enemies, defeat huge bosses and platform his way through a fantastic open world in this lavish take on classic action adventure games.

Funny, fresh and genuinely breathtaking, it's a thoroughly modern take on classic adventures of old, as players will discover when it bursts onto PC, PlayStation 4, Xbox One and Nintendo Switch this Fall, priced £19.99 / €24.99 / $24.99.
Attualmente non conosciamo ancora una data d'uscita ufficiale per A Knight's Quest ma di seguito potete trovare il trailer di presentazione del gioco.