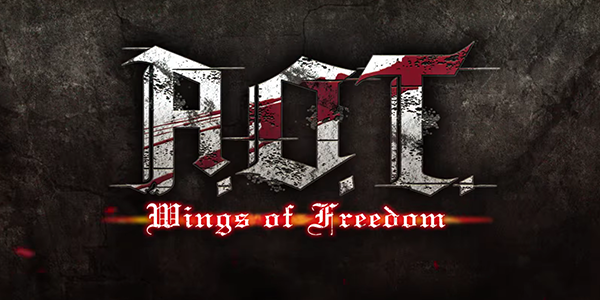 A.O.T. Wings of Freedom, gioco sviluppato da Omega Force e pubblicato da Koei Tecmo, si mostra con un video di gameplay davvero molto interessate e che vede come protagonista Mikasa. Il gioco che sarà disponibile la prossima settimana su PC, PlayStation 4, Xbox One, PS Vita e PlayStation 3 viene presentato non con la versione che vedremo nei negozi ed è molto probabile che il materiale presente in questo video potrebbe non essere presente in quella che potremo testare noi con mano dal 26 agosto,
NOTE: This is not the final mastered version of the game. "Mikasa Ackermann – The World the Girl Saw" chapter shown.

A.O.T. Wings of Freedom website: https://www.koeitecmoeurope.com/attack…

"Like" us on Facebook: https://facebook.com/koeigames
Follow us on Twitter: https://twitter.com/koeitecmoeurope

Coming to PS4, Xbox One (also Steam, PS3, PS Vita digitally) on August 26, 2016 across Europe.

'A.O.T. Wings of Freedom' closely follows the riveting story line of Attack on Titan's first season and focuses on the exploits of various key characters, putting the player in a position to relive the anime's most shocking, courageous, and exhilarating moments. It revolves around the story of three young people who survive the destruction of their walled city district by enormous, man-eating Titans and eventually go on to join the Scout Regiment in order to protect humanity from this overpowering foe.

©Hajime Isayama,Kodansha/"ATTACK ON TITAN"Production Committee. All Rights Reserved. ©2016 KOEI TECMO GAMES CO., LTD.