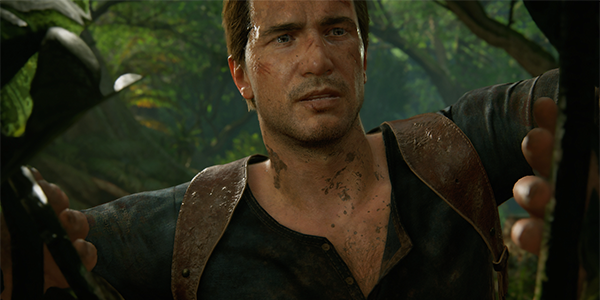 Sony e Naughty Doghanno pubblicato ufficialmente il nuovissimo Story Trailer dedicato a Uncharted 4: A Thief's End, il quarto capitolo delle gesta di Nathan Drake in esclusiva per PlayStation 4.
Il filmato è accompagnato da una nuova serie d'immagini che potete trovare in calce a questa news mentre di seguito ecco alcune parole che gli sviluppatori hanno riservato per il blog PlayStation:
Uncharted 4: A Thief's End is almost done. The game's launch is right around the corner – 26th April, 2016! Up until now we've dropped small hints about Nate's final adventure. It's time to finally pull the curtain back and give you the official story trailer! But before jumping into it, a warning.

We're being careful not to reveal too much – but story trailers by their very nature contain some story spoilers. If you're on a media blackout… what are you doing here? For everyone else, we have what we consider to be the best trailer in Naughty Dog's history.

Still with us? Good. Enjoy:

As you can see, there's quite a bit at stake for Nathan Drake's closing chapter. The team is working extremely hard to deliver our most ambitious game to date. I can't tell you how excited we all are for you to play the final game.

There's plenty more to show from now until release. We'll be dropping new info, screenshots and behind-the-scenes videos on a regular basis. Until then, don't forget to preorder the game or the Limited Edition Uncharted 4 PS4 bundle.

Until next time. Now, back to finishing Uncharted 4.
Uncharted 4: Fine di un Ladro sarà disponibile dal 26 aprile in Europa solo su PlayStation 4.