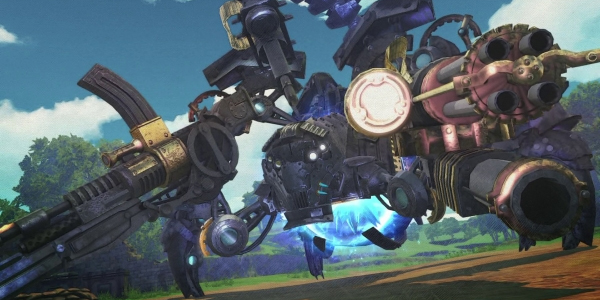 SEGA ha rilasciato un nuovissimo trailer dedicato a Valkyria: Azure Revolution introducendo il prologo del gioco per PlayStation 4 e PS Vita. Di seguito ecco una panoramica del gioco che sarà disponibile in Giappone il prossimo anno:
The "Azure Mineral" that resulted in "Magic Arts."

An azure mineral of many mysteries, "Ragnite" is the source of a power called "Magic Arts," which brought various blessings to mankind. Those that saw its talent industrialized the art into the "Magic Arts Industry," an industrial "Azure Revolution" that allowed anyone to handle the art.

But the arrival of the Azure Revolution changed the world completely.

The reformation of industrial and societal structure through the Magic Arts Industry changed the history of mankind into a "history of conflict" concerning Ragnite resource sufficiency.

The era of "Imperialism" had begun.

Is this a battle for "liberation," or a battle for "revenge?"

In 1853, about a century after the Azure Revolution, a small country known as "Jutland" located in southern Europe launched an assault against the base of a northern major power known as the "Rus Empire." Jutland, impoverished by the large country's economic blockade, and advocating "independence and liberation from colonial rule," declared war on the Rus Empire, and rushed into battle against an superpower aligned with a Valkyria.

After, the young group that led the fight purported the "Miraculous War of Liberation" are declared the "Grave Sinners" of history. Under the surface of the battle for liberation, there was a personal motive of revenge—.

In this story, there is no fulfillment without invasion.
Al momento Valkyria: Azure Revolution non è stato ancora confermato ufficialmente per l'Europa.