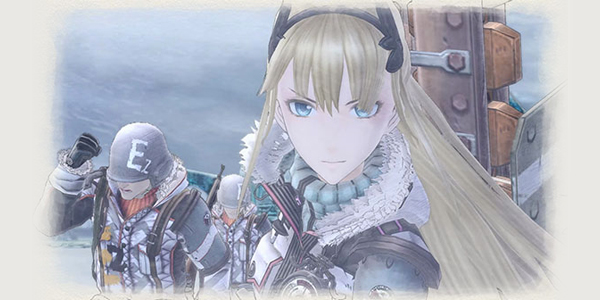 SEGA ha aggiornato il sito ufficiale di Valkyria Chronicles 4 con nuovissime informazioni per questo attesissimo titolo. Il gioco è la nuova incarnazione della saga strategica di SEGA che dopo diversi anni di pausa, scanditi solo dalla remastered del primo episodio, è pronta per tornare.
■ Characters

◆ Edinburgh Army 101st Division No. 1

Miles Abegg (voiced by Hiroshi Okamoto)

Edinburgh Army 101st Division No. 1 Battle Brigade No. 32 Armored Ranger Battalion Squad E tank driver and mechanic; corporal. He was a diligent honors student during his time at the military academy, where he was in a class behind Claude. He is calm and can handle anything with ease. He gets along with everyone, but on the flip side has few deep relationships. The unreliable-sounding statements he makes stand out, but he also has the composure to take things so dryly that it surprises those around him. Since he majored in the subject of tank driving and repair, he definitely has skills. Having trained with Claude since the academy, he trusts Claude as a commander and believes him to be the best at unleashing the potential of a tank. His hobby is photography.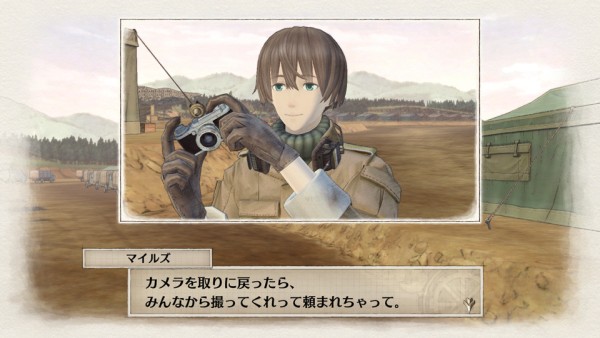 Dan Bentley (voiced by Hisao Egawa)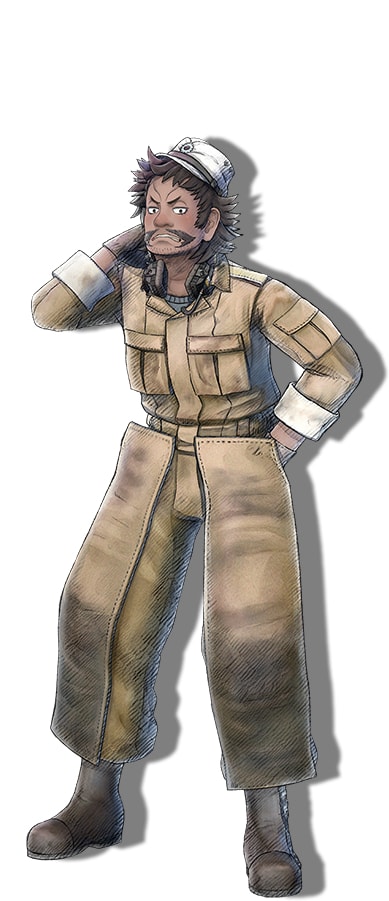 Edinburgh Army 101st Division No. 1 Battle Brigade No. 32 Armored Ranger Battalion Squad E armored vehicle driver and mechanic; lance corporal. He loves tanks and armored vehicles more than anything. Before he knew it, he had joined the allied forces and become a driver. No one knows the details of his past, but he has been moving from unit to unit as a successful driver. Since his hobby is working on tanks, he will never turn down a request to repair one. When it comes to his personal vehicle, he will not be satisfied unless he handles everything himself, including fuel supply. He is a man of few words, but cares about his friends.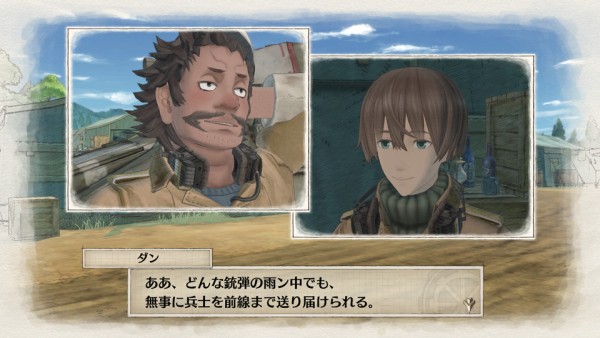 Ronald Albee (voiced by Atsuki Tani)

Edinburgh Army 101st Division No. 1 Battle Brigade No. 32 Armored Ranger Battalion Squad F tank commander; second lieutenant. Since the commanding officer Minerva does not operate a tank, he serves as the tank commander for Squad F. He was in a class behind Minerva during their time at the military academy, and she beat the code of chivalry into him. He is also very ambitious. He respects the intentions of an army over any individual, and is good at moving according to his commander's orders. Because Squad F's members were hand-picked by Minerva and developed into an elite force, Ronald feels indebted to and has utmost respect for her. He believes that she is capable of rising to the very top of the Federation army.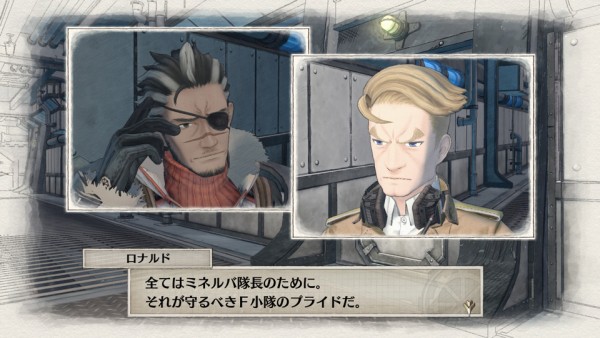 ■ System

◆ Tanks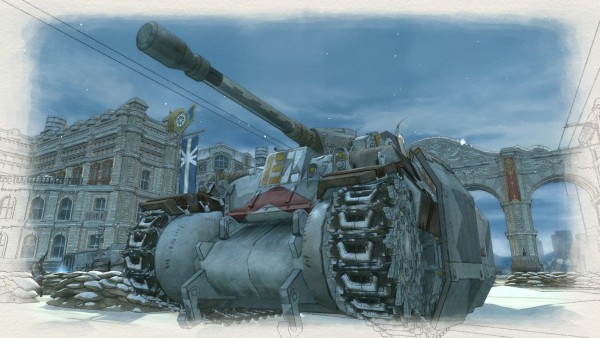 Tanks have extremely high attack and defense power. Tanks can go places an infantry soldier cannot, and can mobilize several infantry soldiers at once. By making skillful use of tanks based on the situation, they will become a great strength in leading your army to victory.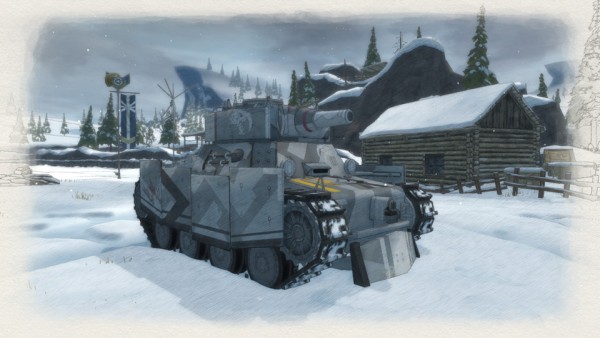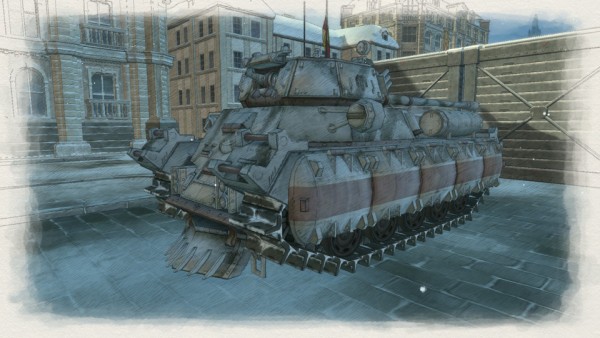 Tank Characteristics

As their appearance suggests, tanks have very high attack and defense power. Since they mostly do not take damage from infantry soldier attacks unless a weak point is targeted, other than those by anti-tank soldiers, tanks can be used as a barrier for ally infantry soldiers. However, since the blue-glowing heat sink on the rear of the tank is a weak point, even a standard gun can damage it. Be careful not to let the enemy approach from the rear.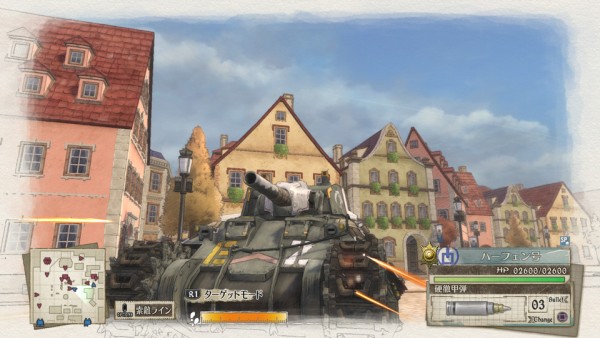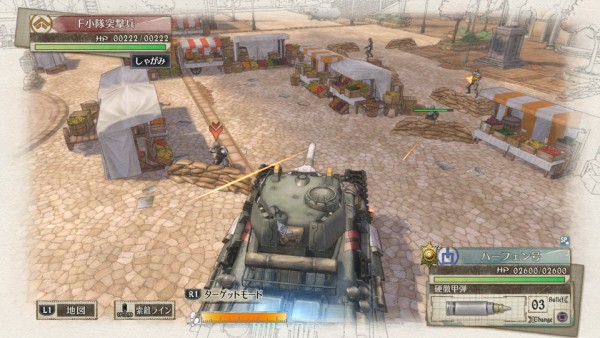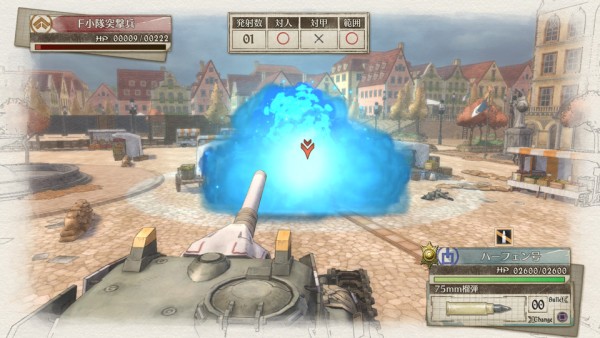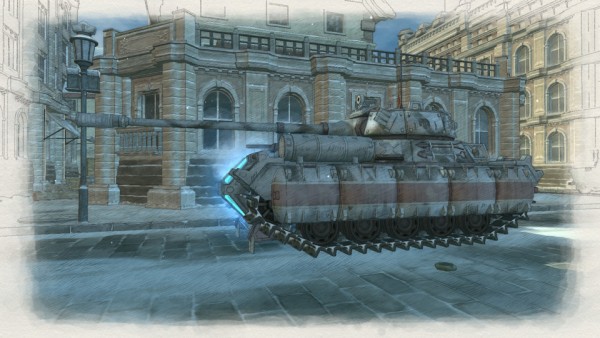 Furthermore, vehicles can trample sandbags, do not automatically recover HP even when a turn passes, and while they do not receive damage when treading over anti-personnel land mines, they receive great damage upon treading over anti-tank land mines.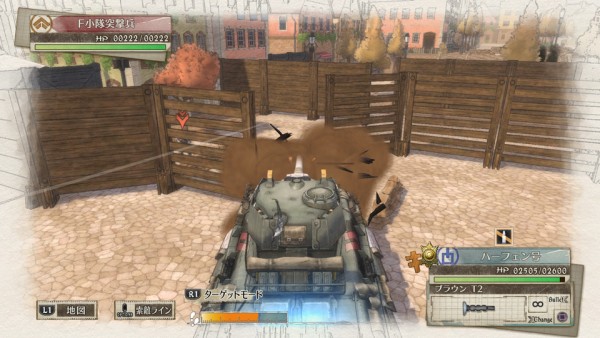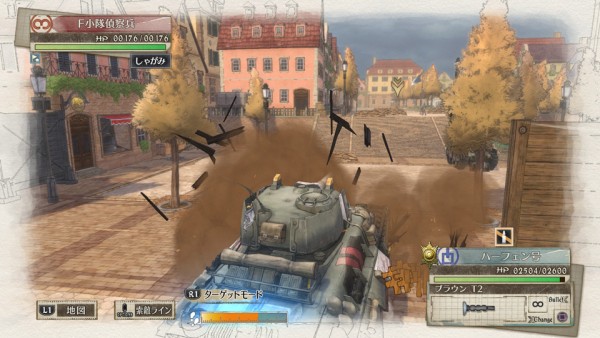 Cactus Model (Armored Vehicle)

Armored vehicles can use a command called "Carry" to carry and transport infantry soldiers. By using Carry, you can transport several infantry soldiers at once, and the soldiers in the vehicle will not receive collateral damage. You can use the Carry command from both Action Mode and Command Mode. Since the armor on armored vehicles is not as tough as the armor on a tank, even slight damage from enemy machine gun emplacements and the like will deal damage. Since the infantry soldiers inside an armored vehicle will retreat when the vehicle is destroyed, caution is necessary.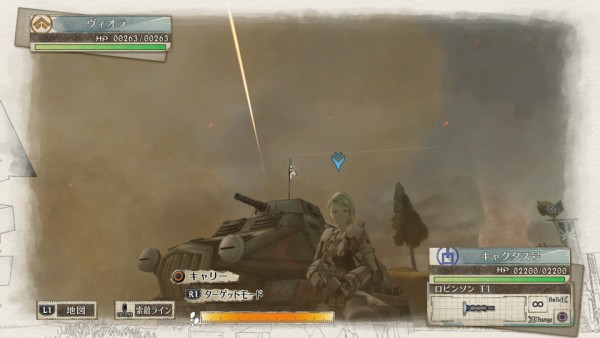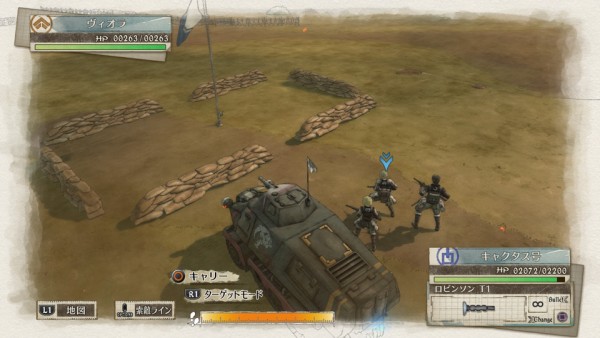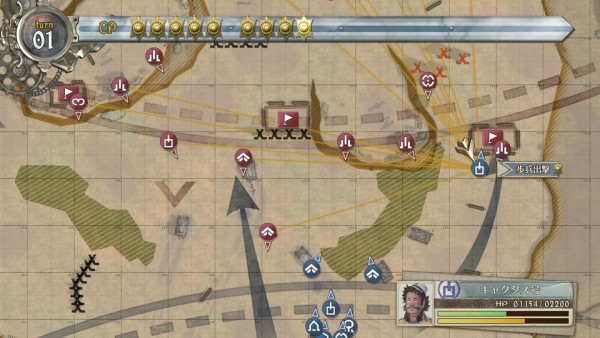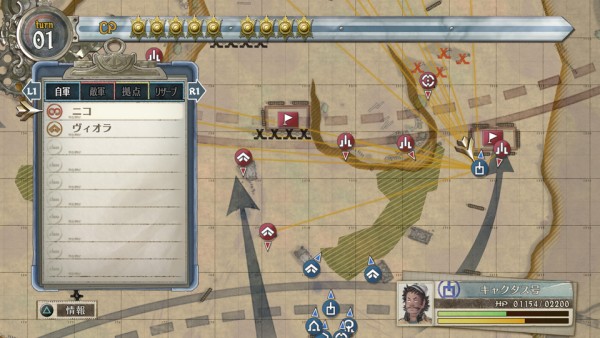 Tank Attack Methods

Tanks have three kinds of attack methods: "Armor-Piercing," "High-Explosive Projectile," and "Machine Gun."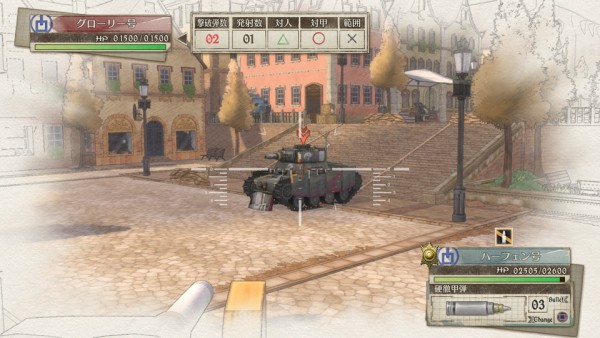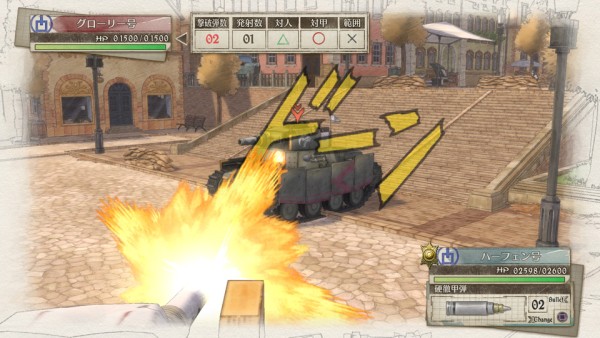 Armor-piercing ammunition can penetrate a tank's heavy armor, and the bullets fly in a linear fashion.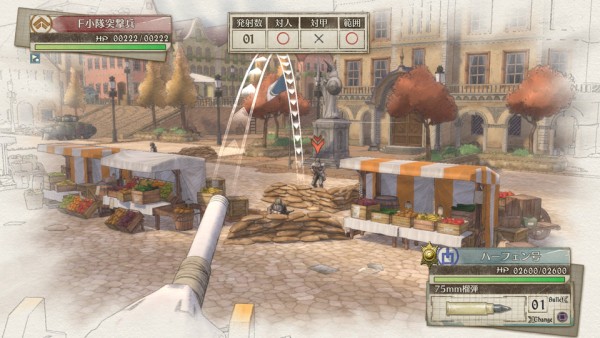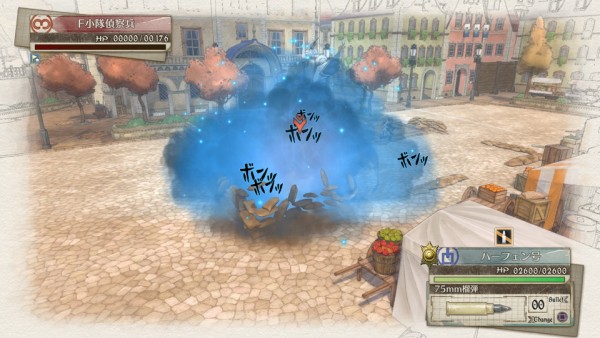 A high-explosive projectile is for attacking non-armored infantry soldiers and the like. The trajectory of a high-explosive projectile is depicted as a parabola, and deals damage to certain enemies as well as throughout a range upon impact.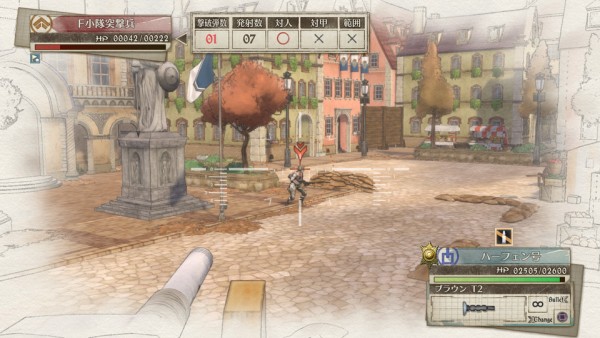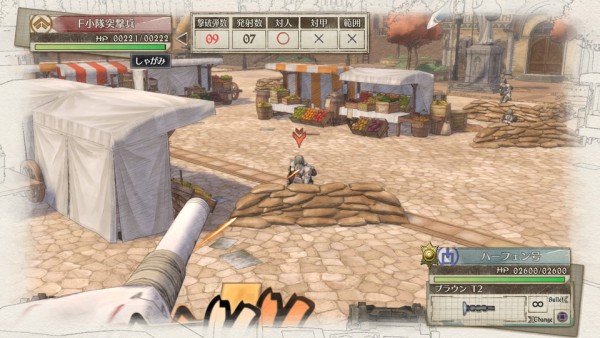 The machine gun is a suitable weapon for attacking close range infantry soldiers, which are a blind spot for high-explosive projectiles. Interceptions can also be done with this machine gun. Armored vehicles are only equipped with machine guns.

◆ Research and Development Center

Development of infantry soldier and tank equipment is done at the Research and Development Center. Since funds are necessary for development, you can make new developments as you progress through the game.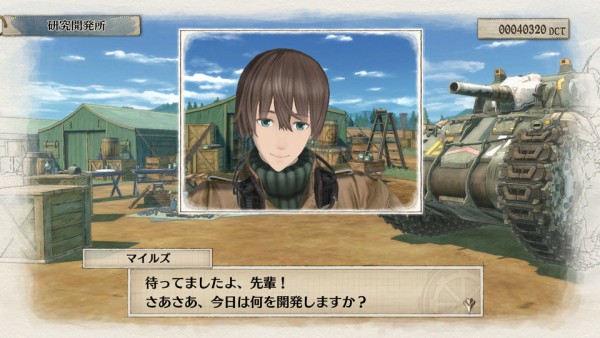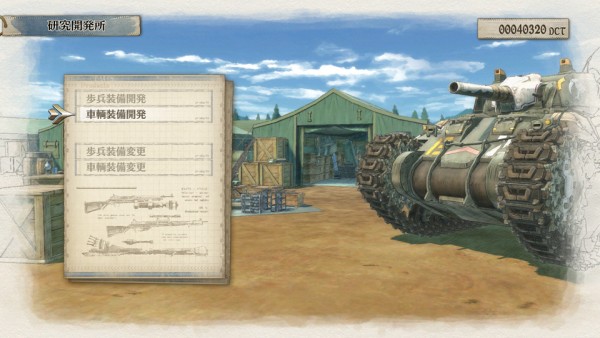 Weapons Development

—Infantry Soldier Equipment Development

In Infantry Soldier Equipment Development, you can develop weapons and armor that can be equipped to infantry soldiers. The infantry soldier equipment you develop, such as rifles and machine guns, are simultaneously mass produced, and can be equipped by all classes with a single development. In addition to standard enhancements, you can also develop equipment with an emphasis on enhancements such as hits.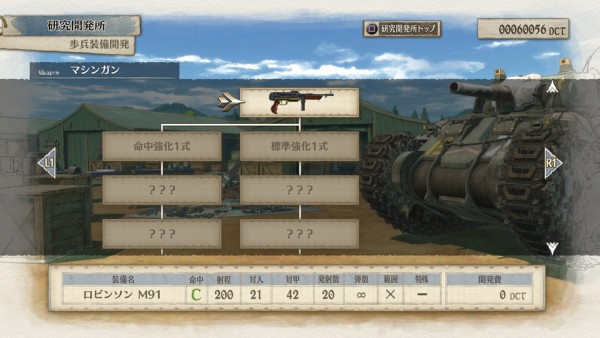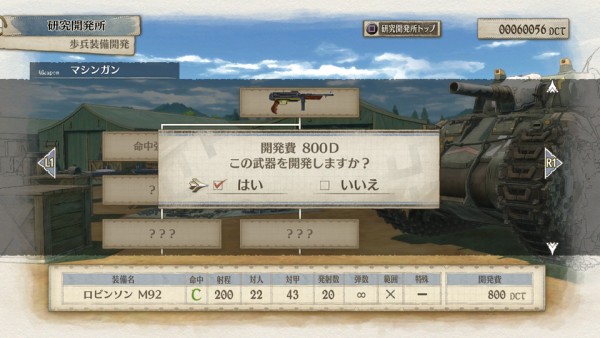 —Tank Equipment Development

In Tank Equipment Development, you can enhance tank performance and option parts. Enhancing the body of the tank mainly improves the basic ability of the vehicle by upgrading its guns and armor. Option parts can be developed with chassis and weak spot reinforcements, as well as attack support.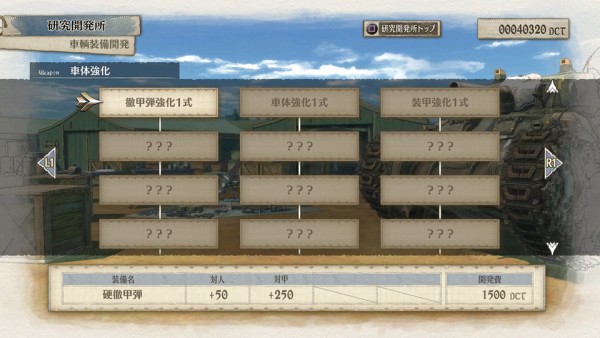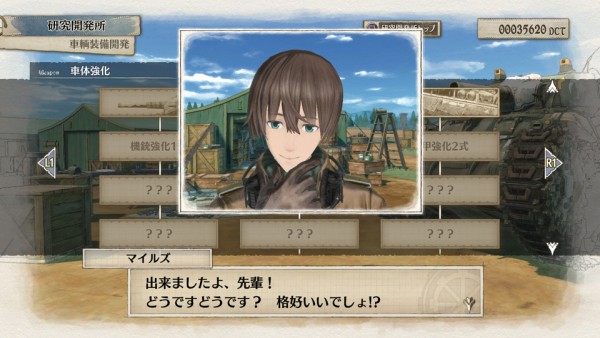 Tank Equipment Change

Equipping the option parts you developed will manifest various effects, but since each option part has a set size, the size that can be equipped to a vehicle is limited. Since it is not possible to equip everything at once, be sure to change up option parts in accordance with the battle situation while considering the combination of size and placement.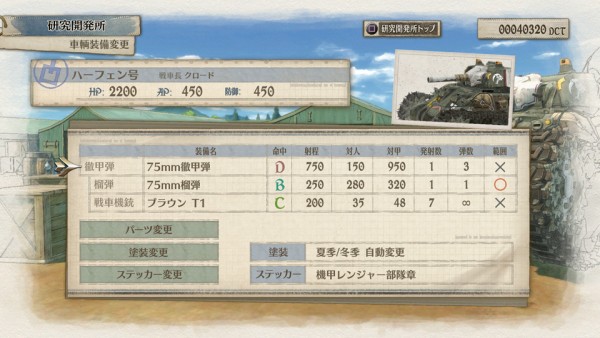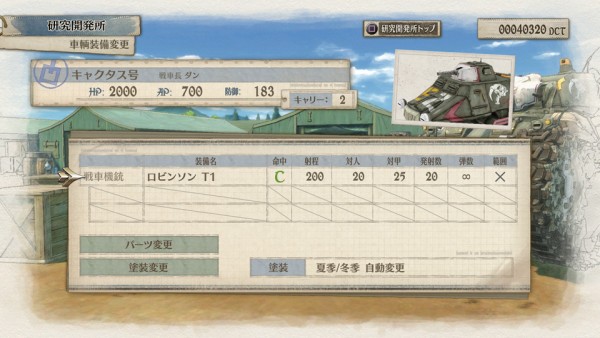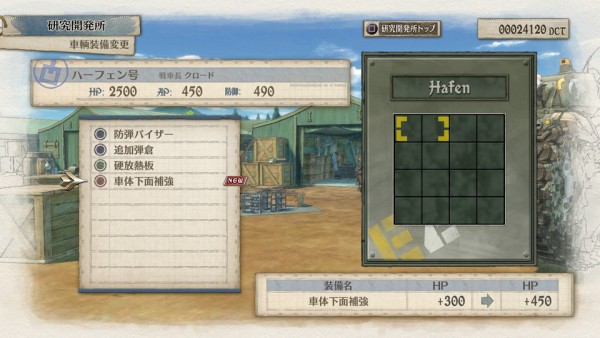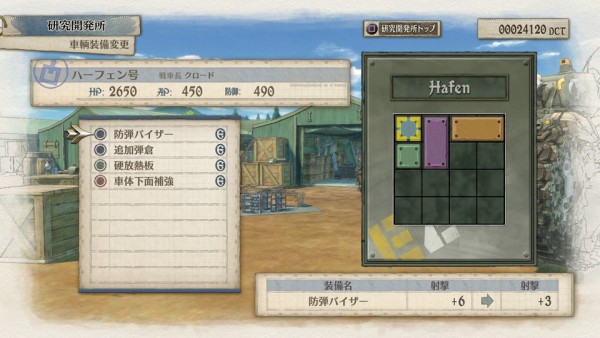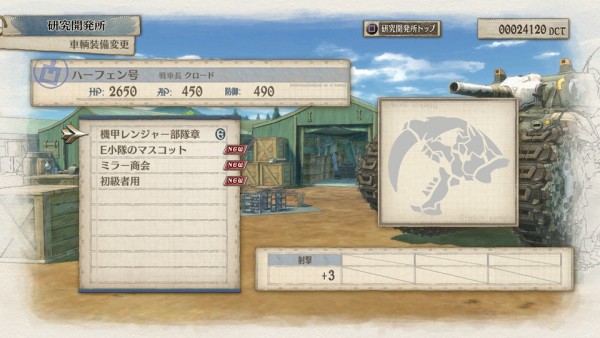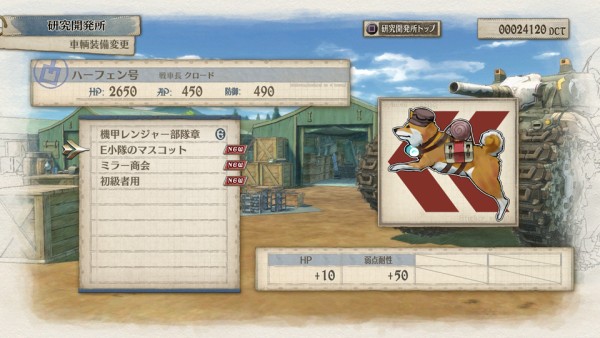 You can attach stickers to the frame of the Hafen Model tank, which slightly improves performance. You can also modify the coating of each tank according to the situation. Sega is currently running a pre-registration campaign in which users can receive a "Principality of Gallia" tank sticker.
Valkyria Chronicles 4 sarà disponibile su Nintendo Switch, PlayStation 4 e Xbox One nel corso del 2018.
Via: Gematsu