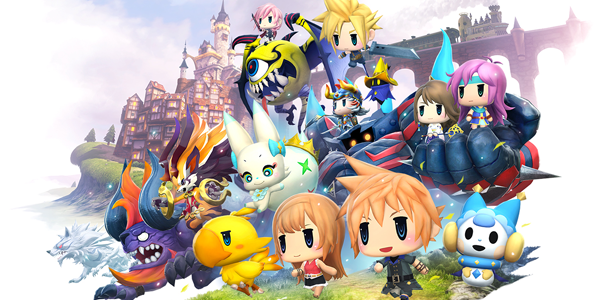 World of Final Fantasy, dopo il reveal fatto da Famitsu, si mostra con le prime immagini ufficiali di Square Enix che ci presentano Terra Branford di Final Fantasy VI, Bartz e Boco di Final Fantasy V, Queen Acho e due dei Miragese presenti in questo spin-off della serie previsto per il 28 ottobre in Europa su PlayStation 4 e PS Vita.
■ Characters

Terra Branford (voiced by Yukari Fukui)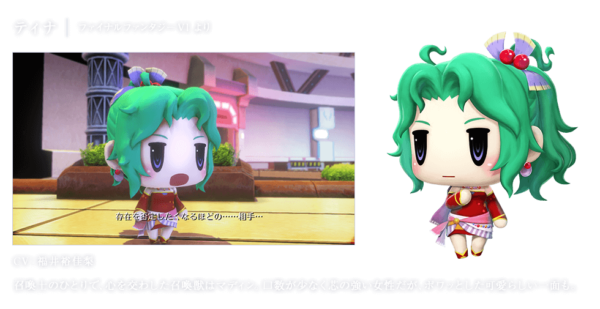 A summoner whose heart is connected to the summons beast Maduin. She is a woman strong at her core who doesn't speak much, but also has a zoned out and radiant side about her.

Bartz Klauser (voiced by Soichiro Hoshi)
Boco (voiced by Kana Hanazawa)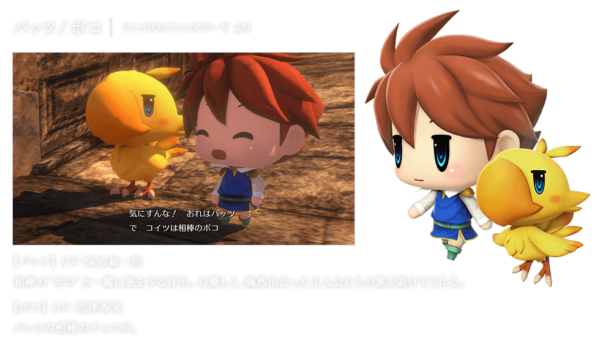 A young man traveling with his partner Boco. He is a kind-hearted man who the protagonists suddenly encounter and will help them on their journey. Boco is Bartz' chocobo partner.

Queen Acho (voiced by Suzuko Mimori)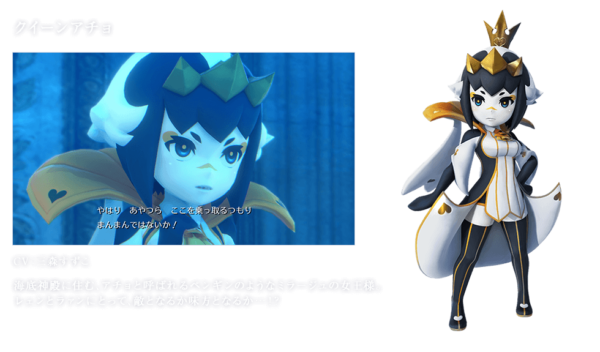 Queen of penguin-esque Mirages called "Acho." She lives in a temple at the bottom of the ocean. But is she an enemy or an ally to protagonists Lann and Reyne…?

■ Mirages

Acho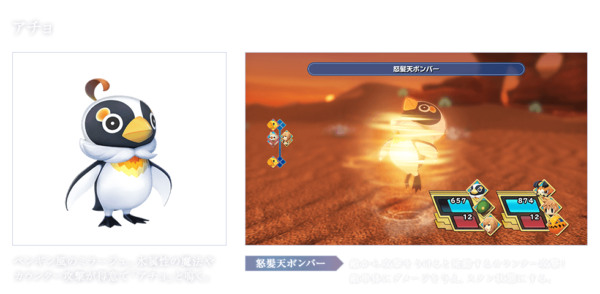 A penguin-esque Mirage. It specializes in water-based magic and counter attacks, and makes the sound "acho." Its "Furious Bomber" attack is a counter attack triggered when it takes damage from an enemy. It deals damage to and stuns a single enemy.

Bahamut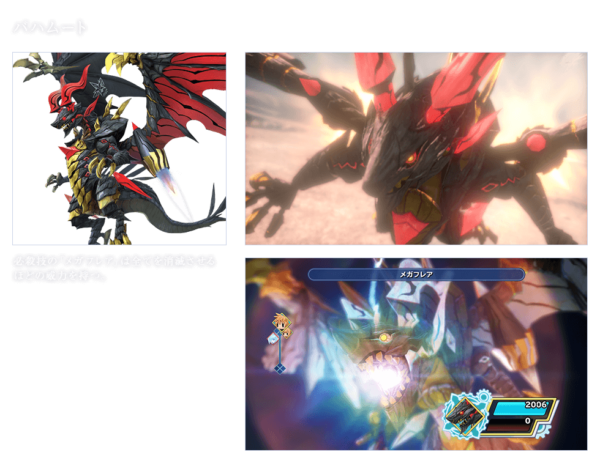 A powerful Mirage, whose special move "Mega Flare" possesses the power to annihilate almost everything on the field.
Via: Gematsu