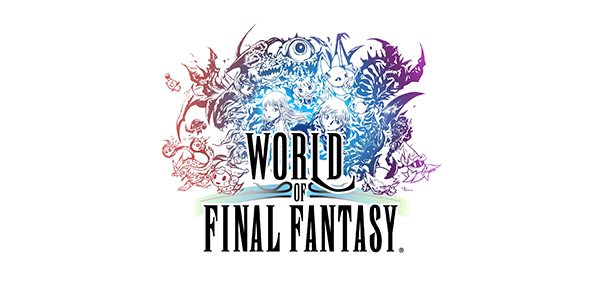 World of Final Fantasy si mostra con un nuovo trailer. Come annunciato da Square Enix ad inizio giornata, il gioco per PlayStation 4 e PlayStation Vita ci viene presentato con un nuovissimo e molto interessante trailer.
World of Final Fantasy è caratterizzato da una realizzazione grafica molto particolare, da un gameplay in stile JRPG a turni e, soprattutto, la presenza dei personaggi più famosi di tutti i capitoli di Final Fantasy usciti nel corso degli anni. Inoltre, Square Enix e Sony hanno annunciato la World of Final Fantasy: Collector's Edition in esclusiva per PlayStation 4 che contiene al suo interno:
Exclusive pop-up book
To house all of the physical and digital content in the Collector's Edition, we've created a very special pop-up book featuring various scenes from World of Final Fantasy brought to life through striking 3D paper cuts – just like a story pop-up book! Since all of the contents of the Collector's Edition of World of Final Fantasy fits inside of this pop-up book, it's also pretty big!
Special art book
World of Final Fantasy is an adorable game and has a unique style when compared to the rest of the Final Fantasy franchise. This 80-page hardback artbook shows off the stunning World of Final Fantasy creative direction and I'm sure it'll put a smile on anyone who reads it.
Mini figures
In World of Final Fantasy, you can summon legendary, legacy characters from the Final Fantasy franchise so in the Collector's Edition we wanted to include some of our favourites. You'll get mini figurines of Cloud (from Final Fantasy VII), Lightning (from Final Fantasy XIII) and Squall (from Final Fantasy VIII) in their adorable chibi form. Each figure is approximately 4-5cm tall.
Soundtrack selection
A 20 track soundtrack selection CD featuring enchanting music from the game.
Extra digital bonus content
You get five bonus bits of DLC which you can use in game:

Sephiroth (from Final Fantasy VII)

A special summon that will aid you in battle!

Red Bonnetberry, White Chocobo and Glow Moogle

These are special versions of mirages (monsters) you can recruit to join you on your quest and aid you in battle. If you're a Final Fantasy fan, I'm sure you can recognise which mirages these are based on!

Japanese voice over DLC

This allows you to play the whole game with the Japanese voice overs
World of Final Fantasy sarà disponibile in Europa dal prossimo 28 ottobre.