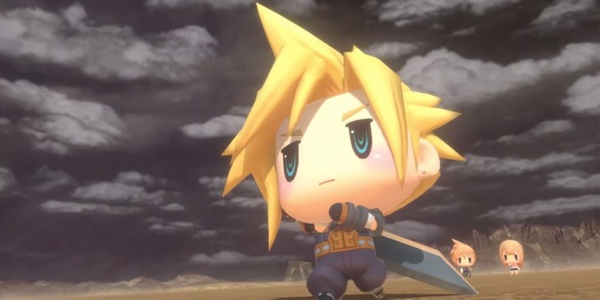 Direttamente dal Giappone ecco arrivare la replica completa della live dedicata a World of Final Fantasy, JRPG spin-off della serie che sarà disponibile ad ottobre in Europa su PlayStation 4 e PlayStation Vita.
10:38 – First look at the "Static Arts Mini" figures launcing in January, including "Young Chocobo," "Cactuar Train Conductor," "Tama," and "Magitek Armor." The Magitek Armor figure will cost 5,980 yen, while the other three will each cost 3,980 yen.
12:27 – Illustrations of the main characters drawn by Tetsuya Nomura.
18:05 – An introduction to base areas Nine Woodshill and Corneria.
27:11 – Mirage introducion trailer.
35:01 – Organization screen, Cloud summon, and battle gameplay in a dungeon that resembles Final Fantasy VII's "Train Graveyard."
53:16 – Shop-specific bonus Mirage introduction.
56:07 – PS Vita gameplay.
Durante la diretta, quindi, abbiamo avuto la possibilità di ammirare anche il primissimo gameplay dedicato alla versione PlayStation Vita del gioco che, quindi, uscirà il prossimo 28 ottobre qui da noi. Ecco la live dedicata a World of Final Fantasy.