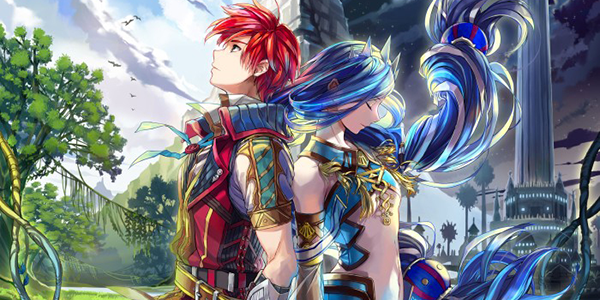 Mentre i giocatori giapponesi, e finalmente anche noi europei, attendono il rilascio di Ys VIII: Lacrimosa of Dana, ecco che Falcom ha svelato alcune importanti informazioni per ciò che riguarda le feature della versione PlayStation 4 di questo gioco. Nella Terra del Sol Levante, infatti, il titolo è stato reso disponibile su PS Vita lo scorso anno e solo nelle fasi iniziali di questo 2017 vedrà la luce anche su PS4.
Noi europei, invece, potremo godere anche del porting su PC di Ys VIII: Lacrimosa of Dana tutto solo dal prossimo autunno.
■ "Hidden Elements" in the PlayStation 4 Version

The PlayStation 4 version of Ys VIII: Lacrimosa of Dana has hidden elements that don't exist in the PS Vita version, including:

Additional dungeons for the Adol side
Attack attribute modification accessories
A feature to change the number of people in the party

Additional Adol Dungeons

After you clear the main story of Ys VIII and start your second playthrough, new dungeons will be unlocked on the Isle of Seiren for Adol and his party to take on.

Various formidable foes await in the areas closed out by the darkness. What awaits Adol and his party beyond that…?
"Attack Attribute" Modification Accessories

By clearing "certain conditions" on your second playthrough, you can obtain special accessories that can change the "Slash," "Strike," and "Shoot" attack attributes.

By using these accessories, you can organize a battle party with your favorite characters while maintaining the balance of battle.
Change the Number of People in the Party

Also, by obtaining attack attribute modification accessories, you can set what is normally a three-person party to one-person or even two-person party. Travel alone as Adol, or adventure with your favorite combination of two characters. Customize your party to your own play style.

—Standard Party
—One-Person Party
—One-Person Party in Battle
■ Special DLC for Users who Purchased the PS Vita Version

Users who purchased the PS Vita version of Ys VIII: Lacrimosa of Dana in Japan will receive special downloadable content for use in the PlayStation 4 version. The downloadable content set will include items and accessories that will provide players an advantage in the early to middle parts of the game. And not only that, PS Vita version consumers will also be able to access the "attack attribute modification accessories" and "change the number of people in the party" features, normally accessible in the second playthrough, from the beginning of the game.