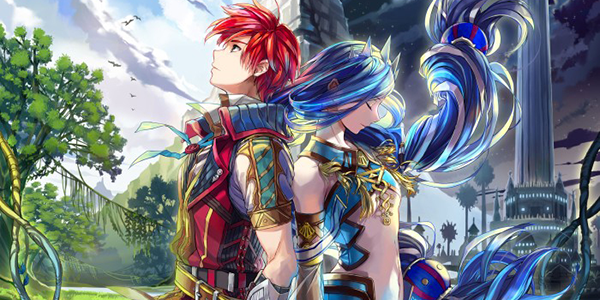 Falcom, come ogni settimana, ha condiviso nuove immagini e informazioni per Ys VIII: Lacrimosa of Dana, il nuovo capitolo della famosissima saga action RPG che sarà disponibile a giugno in Giappone su PlayStation Vita mentre l'edizione PlayStation 4 è attualmente programmata per il prossimo anno.
Quest'oggi vi parliamo di alcuni personaggi secondari come Dogi e Captain Barbaros e l'interazione di Adol e i suoi amici con Lombardia Passenger Liner:
■ Sub-Characters

Dogi (26 years-old, voiced by Kenta Miyake)

"Man, I might say it every time, but being with you is really never boring."

The pride-in-his-strength vagabond who acts as Adol's partner. It's been four years since he helped Adol out of a crisis on an adventure in the ancient kingdom of Ys, and the two have traveled together all over the world. Just like Adol, he was aboard the Lombardia passenger liner, aiming for the place of his next adventure, but goes missing when the ship sinks.

Captain Barbaros (46 years-old, voiced by Hirohiko Kakegawa)

"Adol, as you are an adventurer, I am looking forward to your wisdom and insight."

The captain of the Lombardia passenger liner whose vibrant red beard stands out. He appears daring with his large build at first glance, but with his polite demeanor always takes on a sincere attitude, even when it comes to his passengers. Besides sailors, he is also relied on by his passengers, and continues to exhibit that power as a leader on the Isle of Seiren when he brings together the array of personalities of the island's castaways.

■ Keywords

Lombardia Passenger Liner

The large passenger liner commanded by Captain Barbaros.

The largest grade passenger ship that has a total length of 50 merai (Editor's Note: Is this a unit of measurement in the Ys world?), four giant masts, and is en route from Xandria towards the continent of Eresia. With a large hall for parties on-board and first-class guest rooms for the wealthy, the Lombardia is also used by the upper class as a means of crossing continents.

■ System

The story of Ys VIII begins aboard the extravegant Lombardia passenger liner.

In Ys VIII, the process leading up to Adol becoming shipwrecked on the Isle of Seiren, which becomes the setting of the game, is depicted thoroughly through his voyage on the Lombardia passenger liner.

To earn the traveling expenses of a new adventure, Adol works as a sailor aboard the ship. Dogi, Adol's partner, also works aboard the ship as a laborer in charge of the physical labor. During the voyage, you'll control sailor Adol and patrol the guest rooms working as ship security.

Will there also be a meeting with these people after, on the Isle of Seiren?

On the ship, you'll a number of passengers are waiting to be met who Adol will rescue after as a castaway. Among them, there are some that will work together with Adol…
Vi ricordiamo, infine, che Ys VIII non è stato ancora annunciato per l'occidente.
Fonte: Gematsu