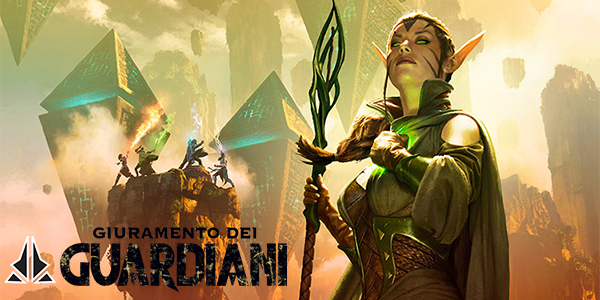 Cinque nuovissimi spoiler dedicati a Oath of the Gatewatch, prossima espansione di Magic, sono stati resi noti in queste ore. Tra le carte che sono state svelate riguardanti Giuramento dei Guardiani possiamo trovare anche le nuove terre doppie che andranno a sostituire quelle del blocco Tarkir dopo la rotazione di quest'ultimo.
Ecco a voi tutte le carte di Oath of the Gatewatch, espansione che sarà disponibile alla fine di questo mese:
Embodiment of Insight

4G
Creature – Elemental
Vigilance

Land creatures you control have vigilance.

Landfall – Whenever a land enters the battlefield under your control, you may have target land you control become a 3/3 Elemental creature with haste until end of turn. It's still a land.