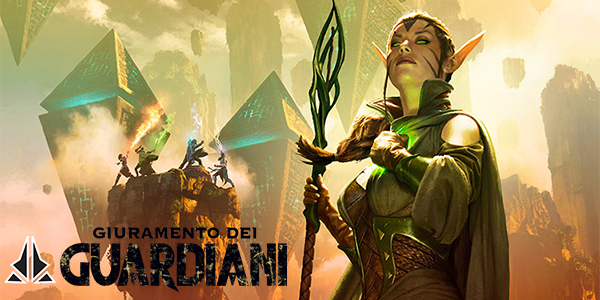 Oath of the Gatewatch, o Giuramento dei Guardiani, è tornata a mostrarsi con nuovi e succulenti spoiler. Tutte le carte di questa nuova espansione di Magic: The Gathering, infatti, sono state riportate come di consueto in fondo alla news, mentre di seguito trovate la traduzione in inglese di una delle carte "non comprensibili":
"Dominant Will Eldrazi"
2R
Creature – Eldrazi
Devoid

Haste

When you cast Dominant Will Eldrazi you may pay 1◊, If you do, gain control of target creature until end of turn. Untap that creature. It gains haste until end of turn.









Fonte: Mythic Spoiler